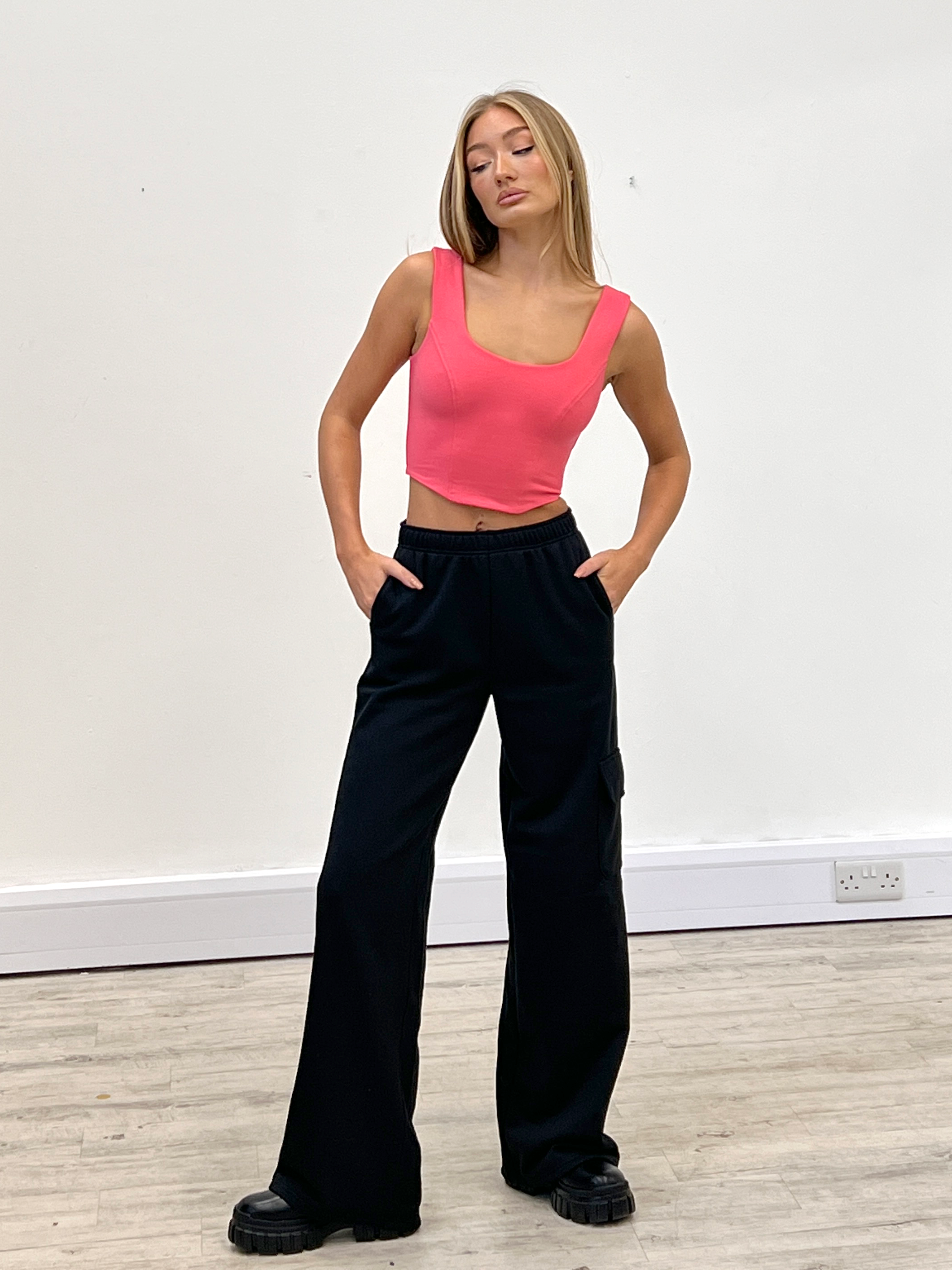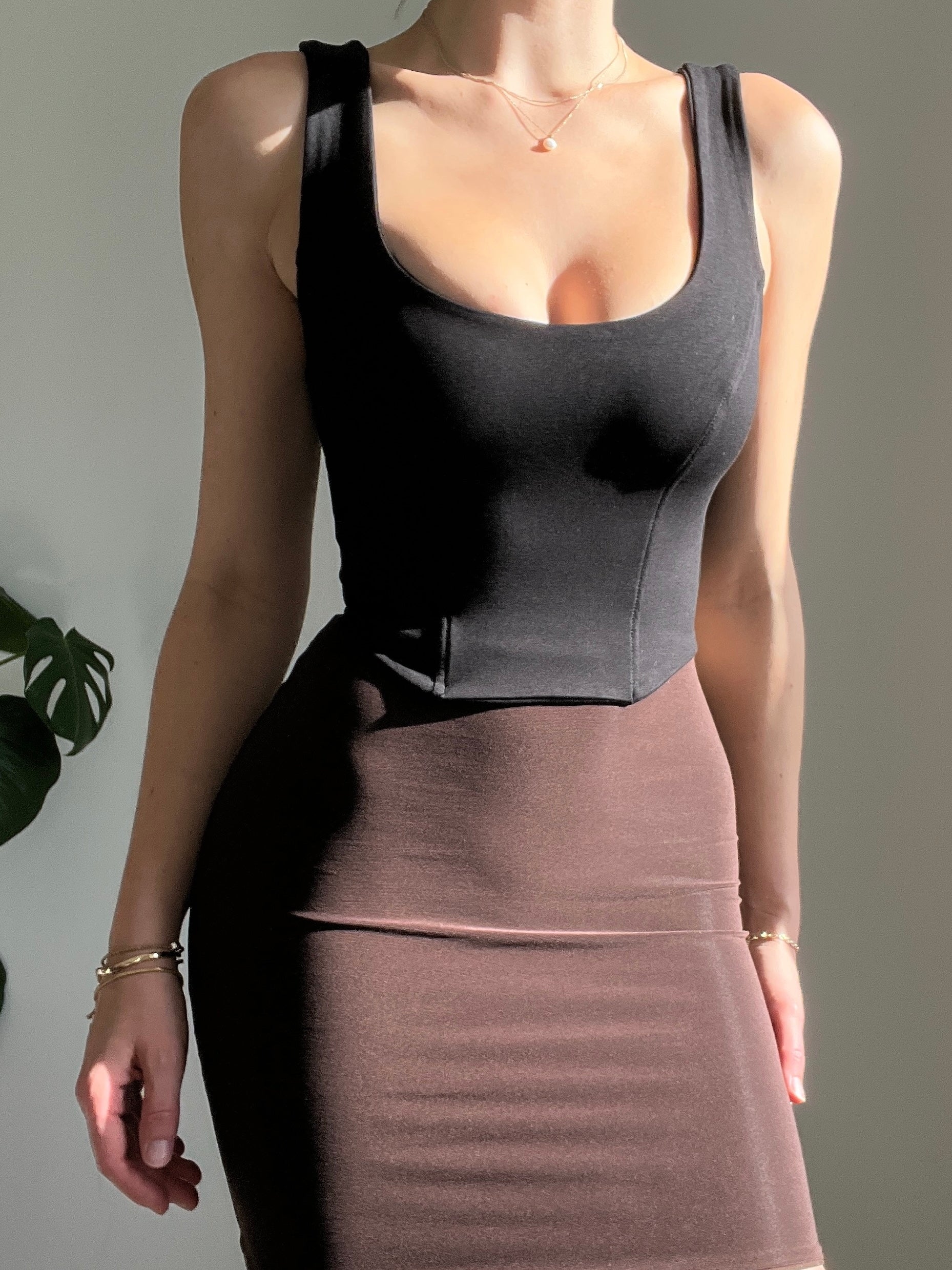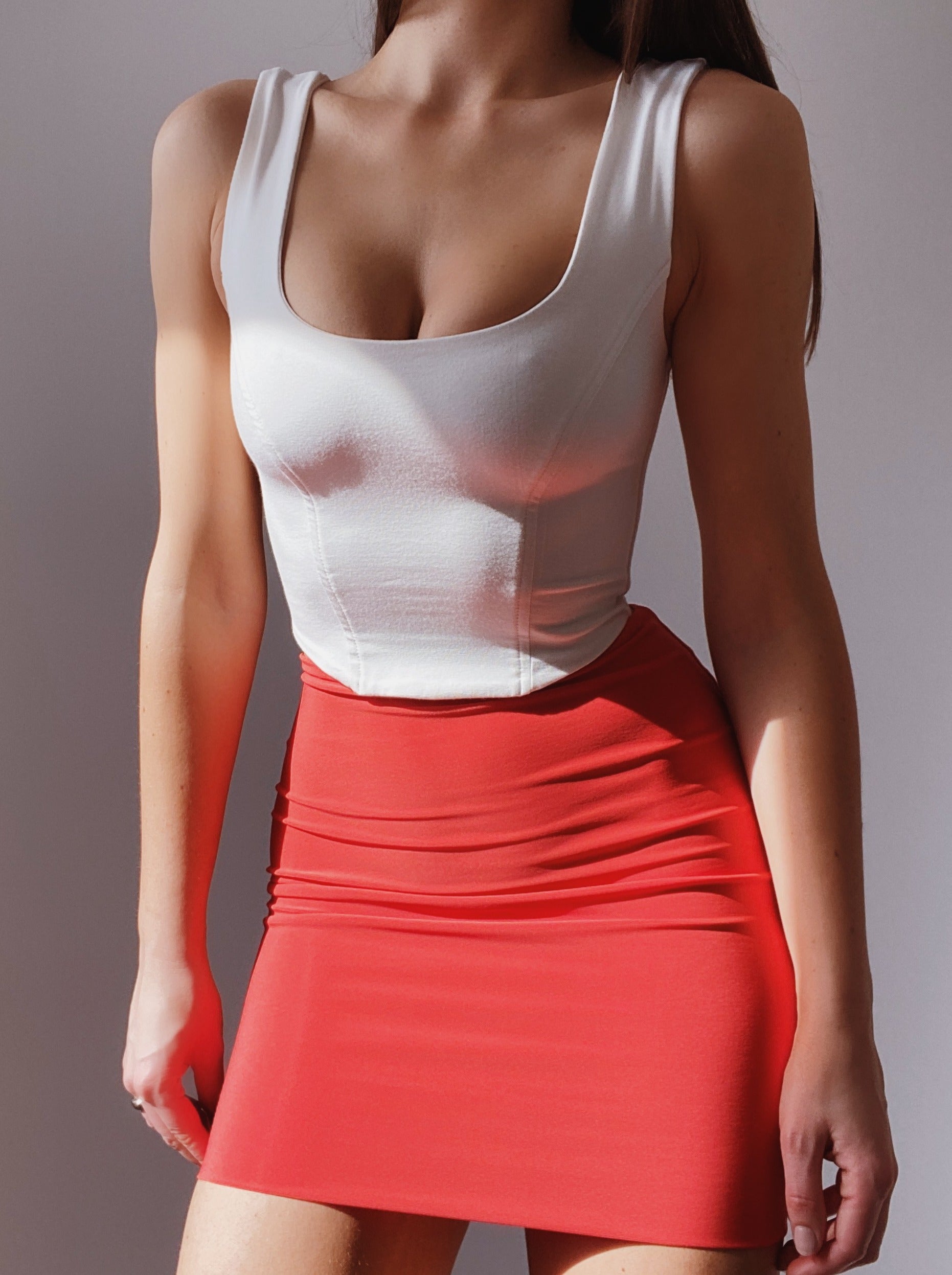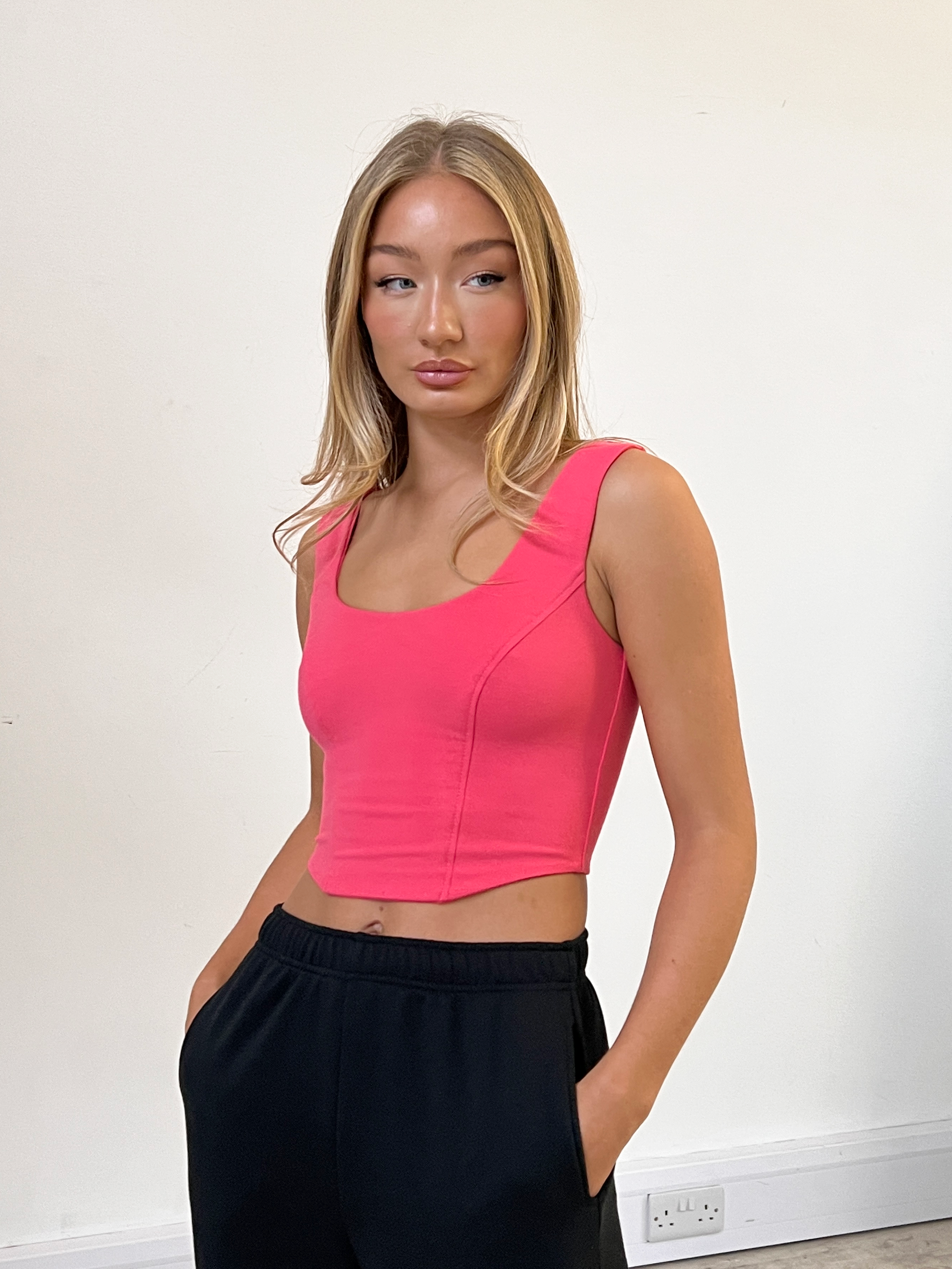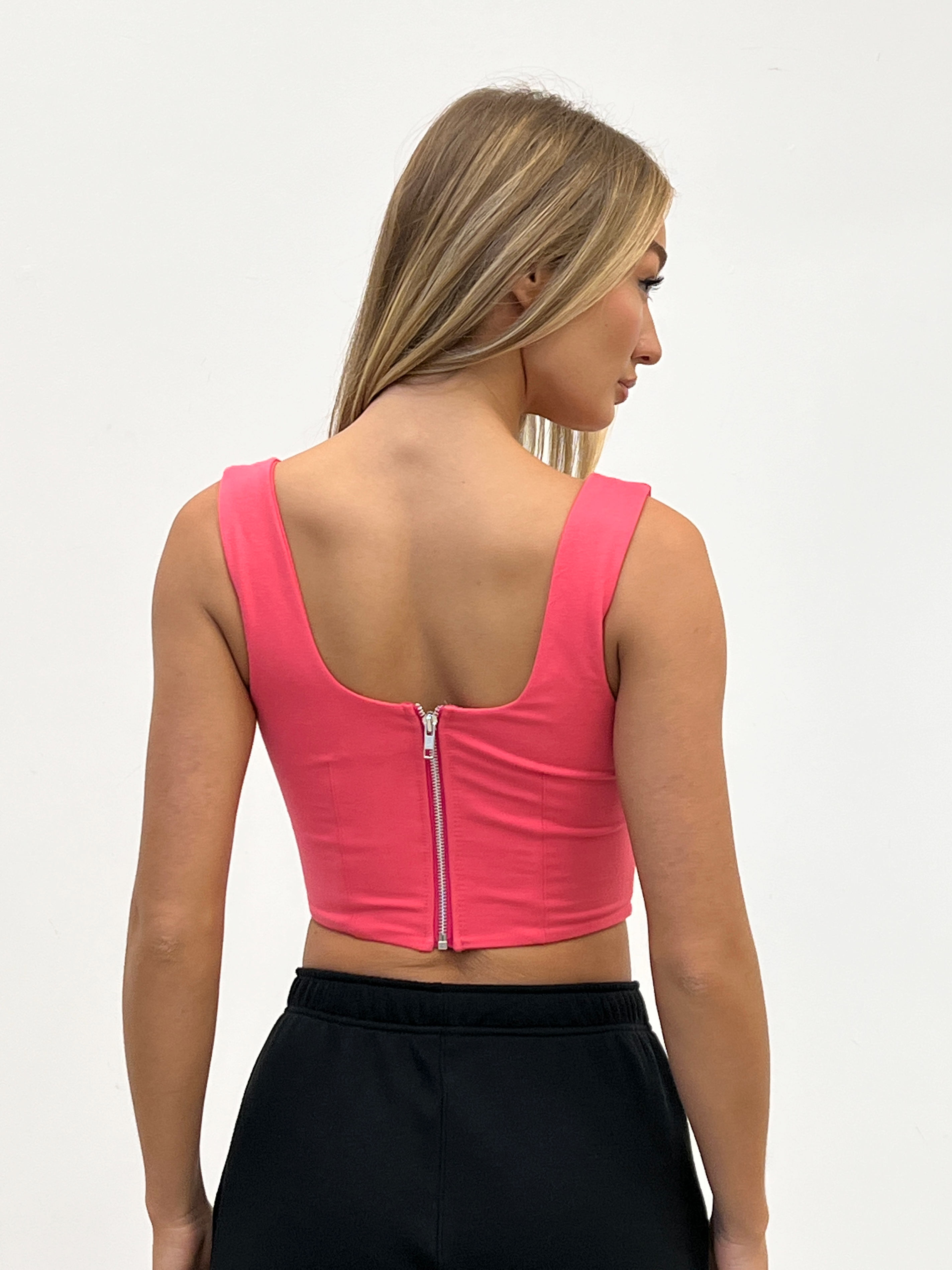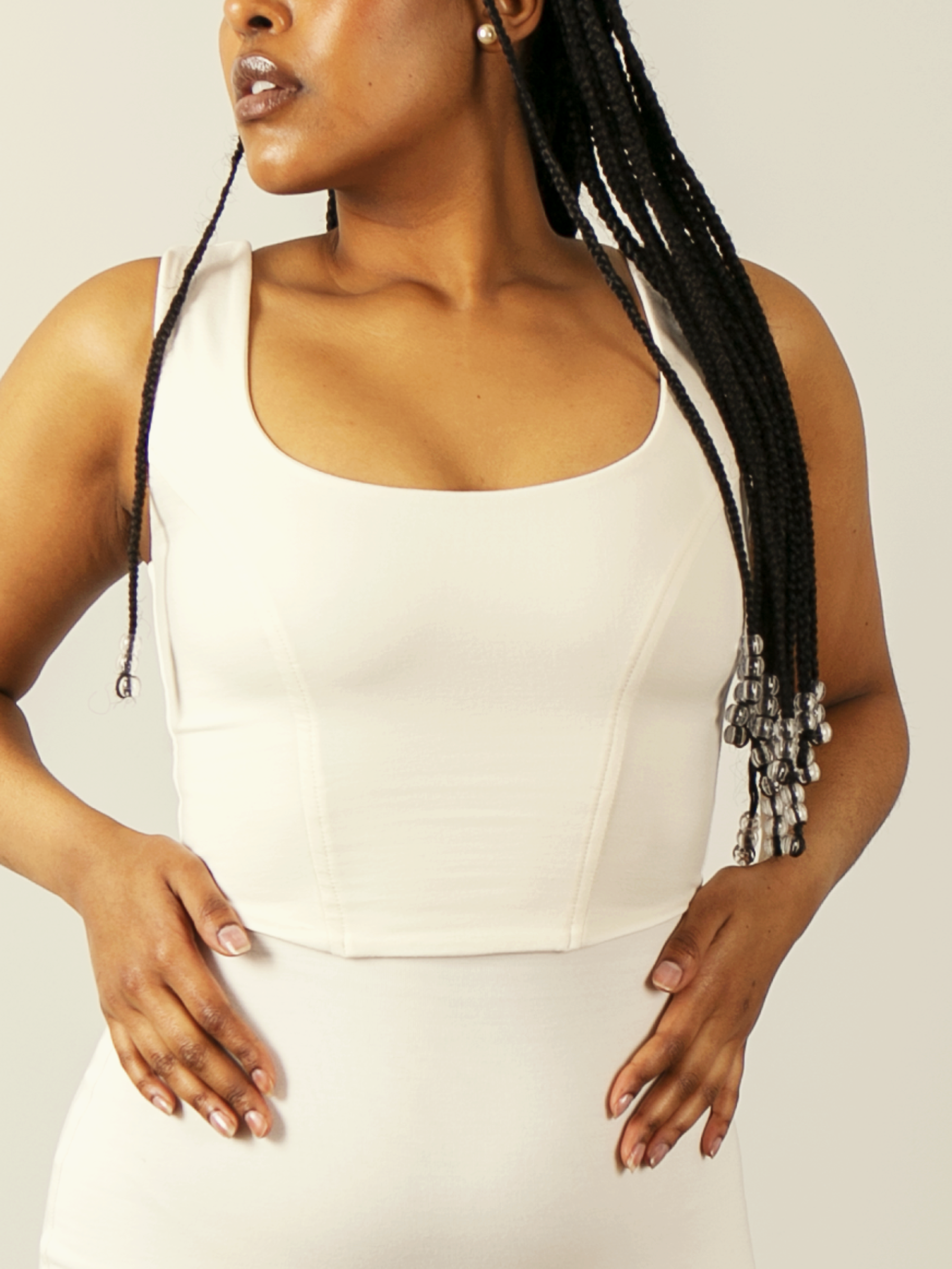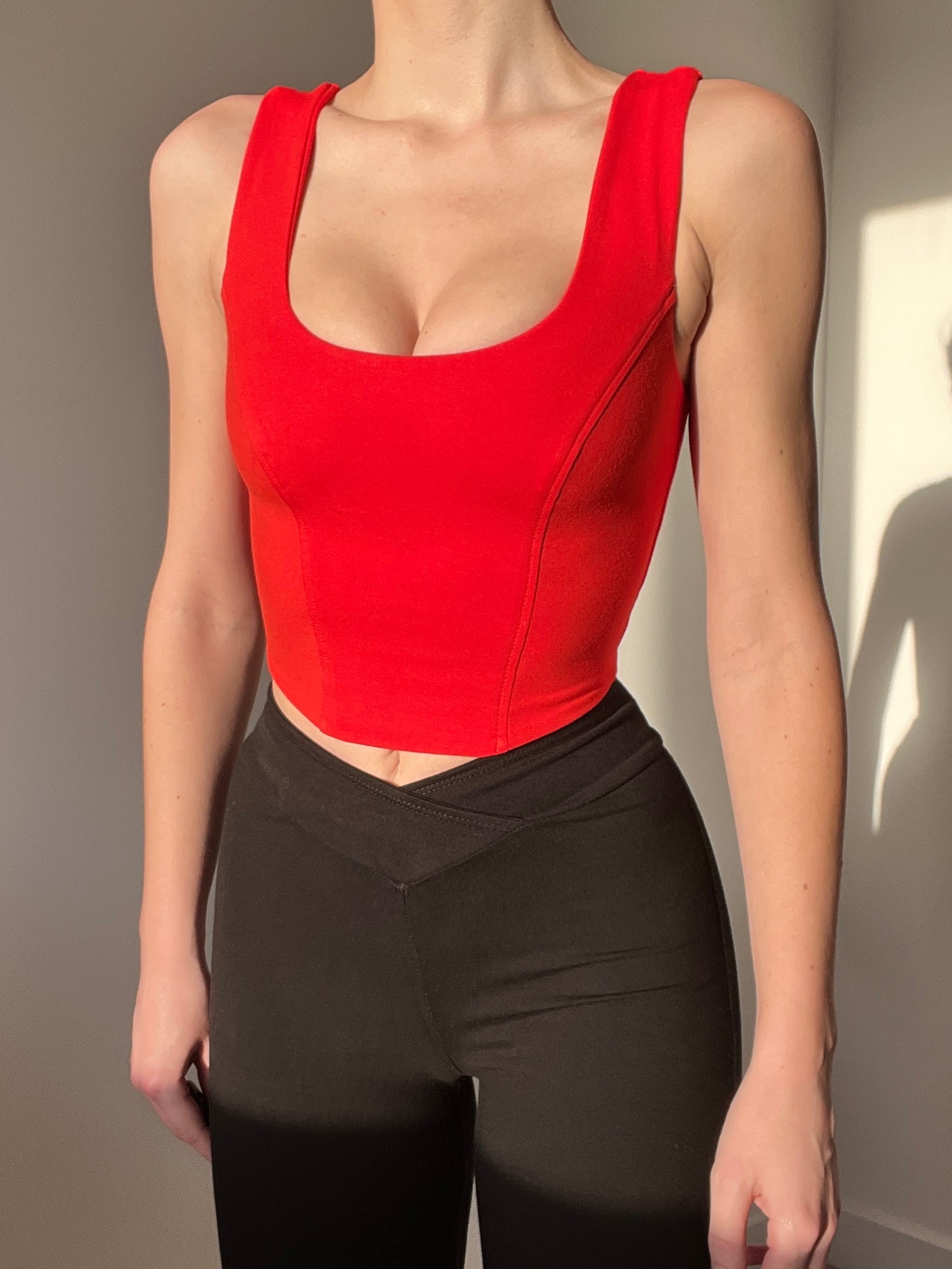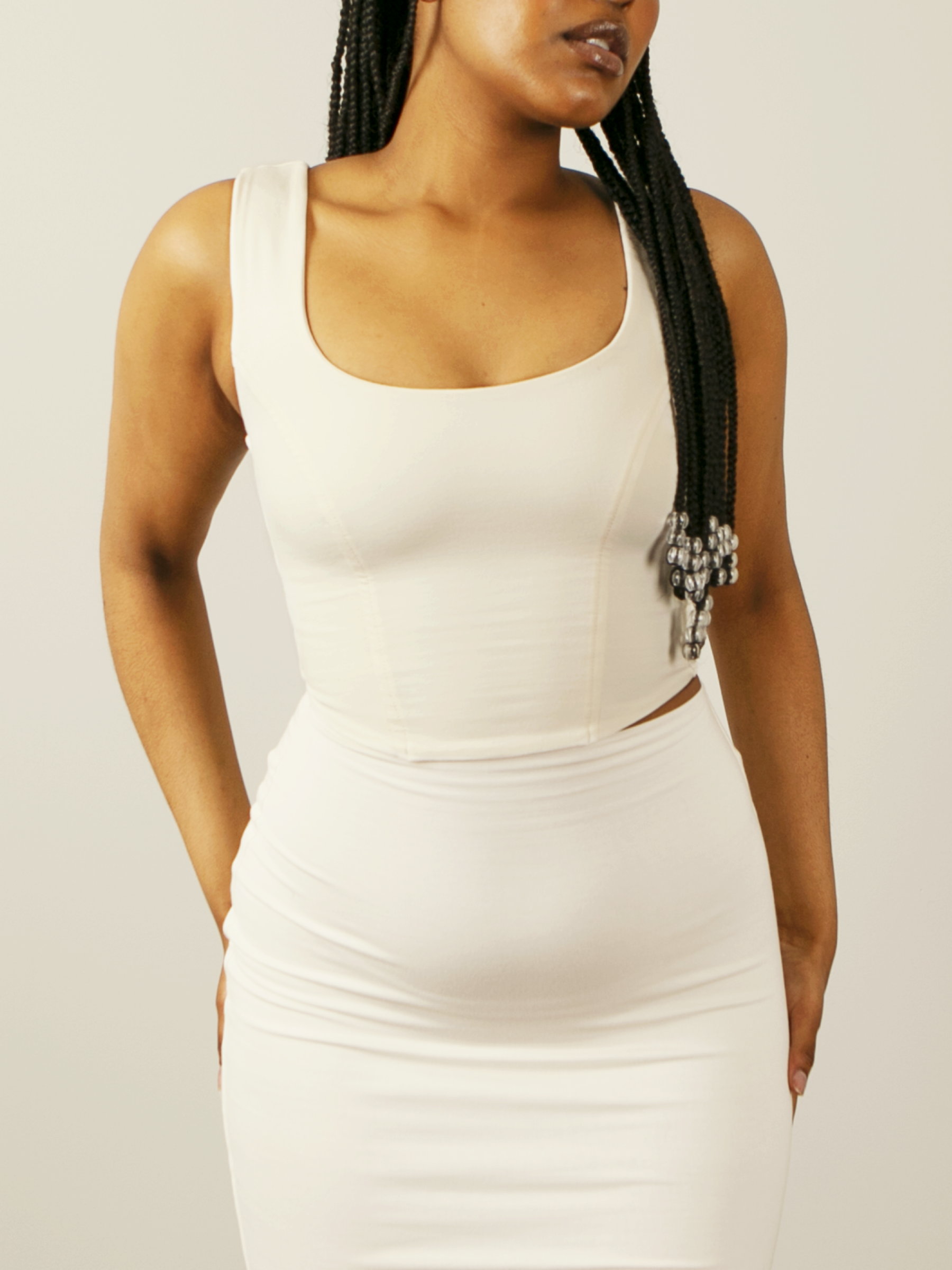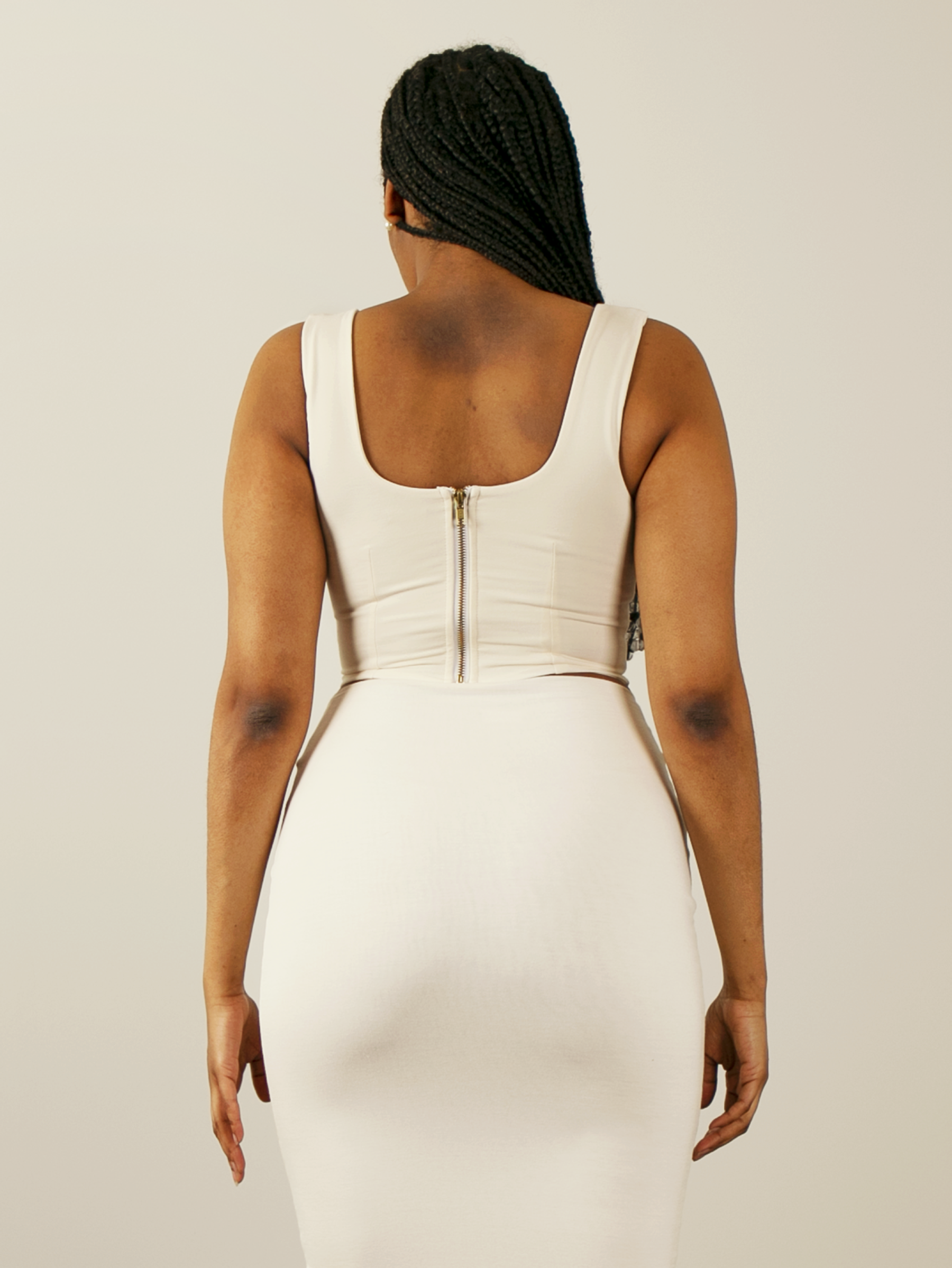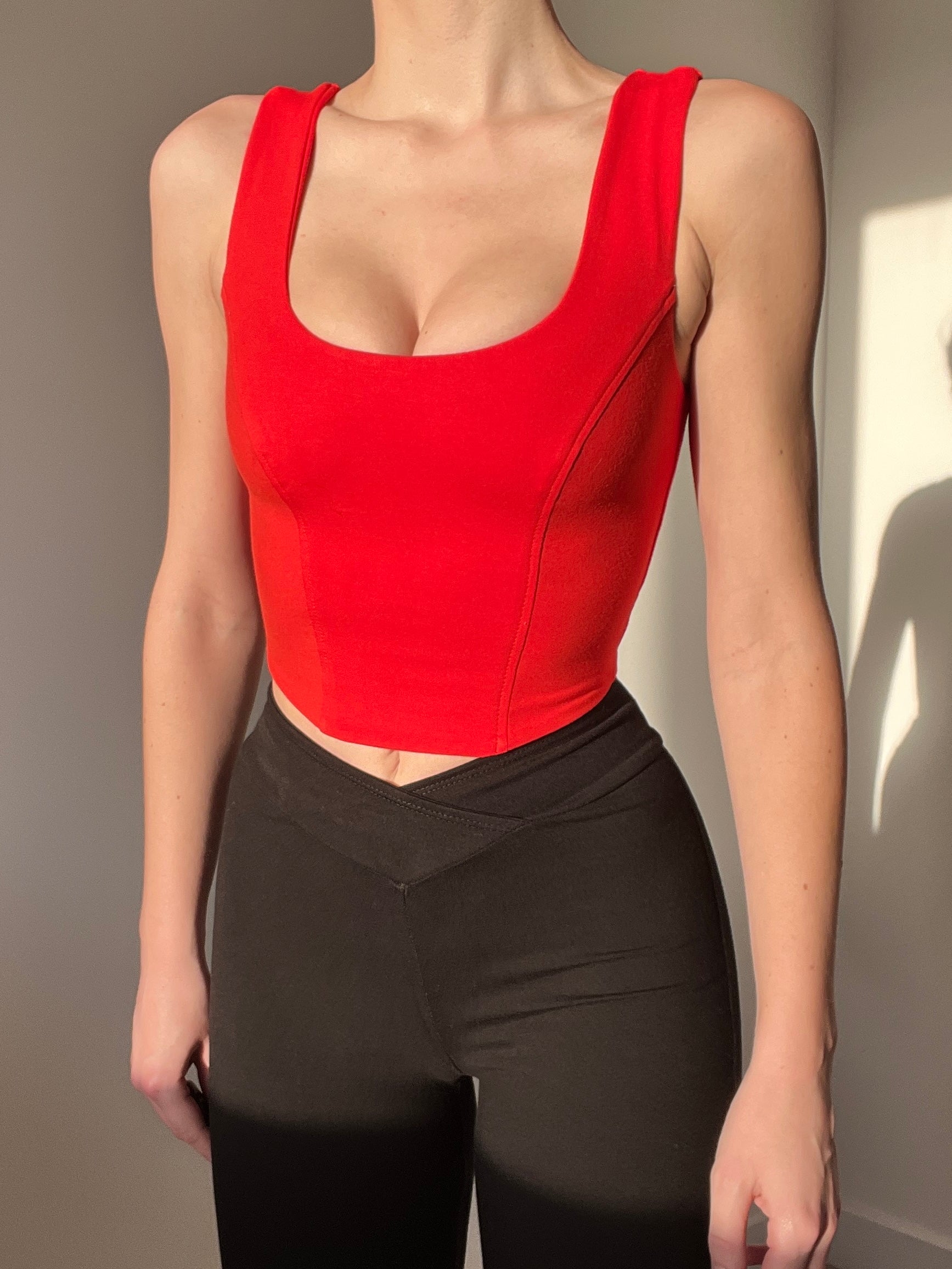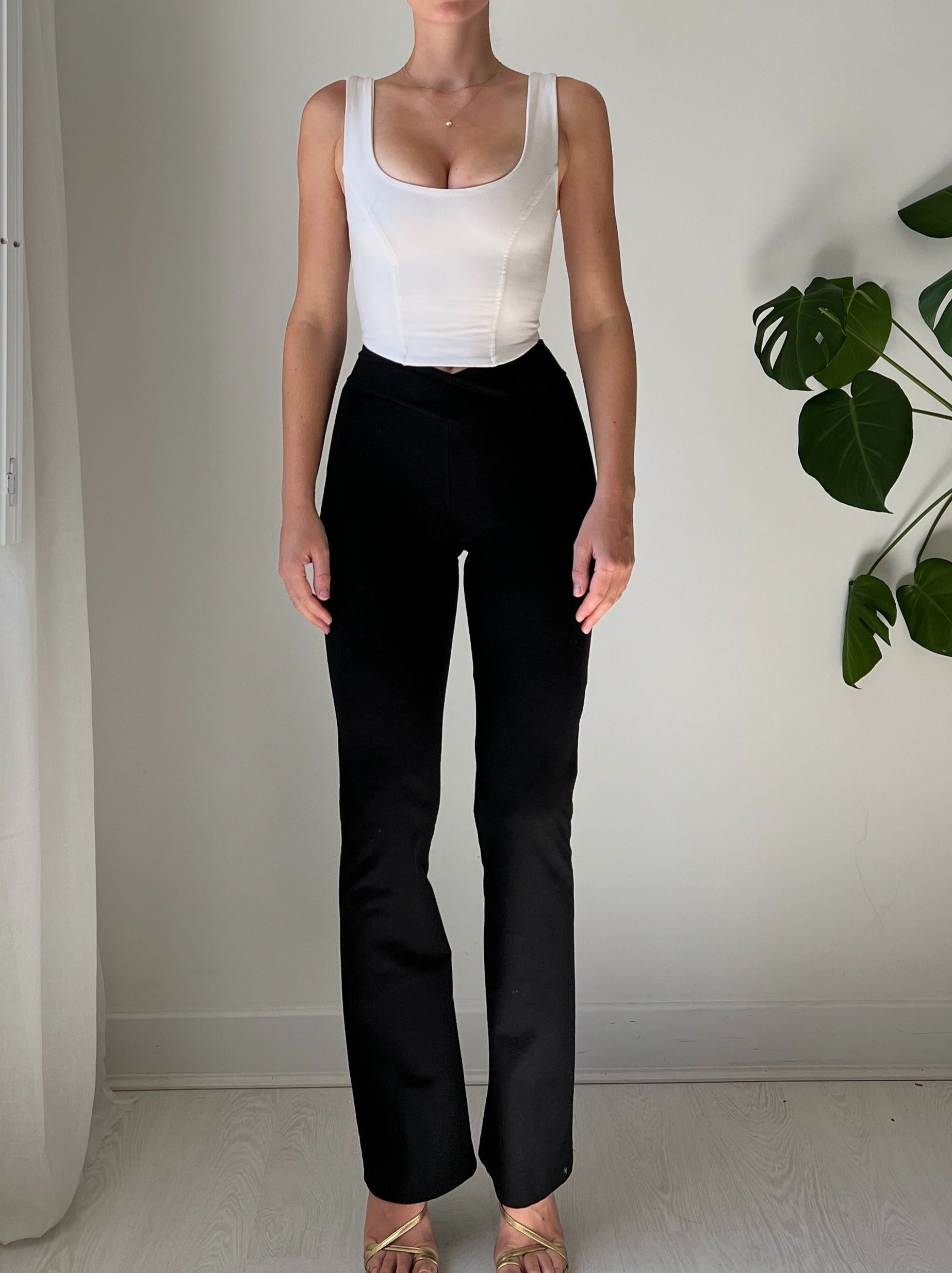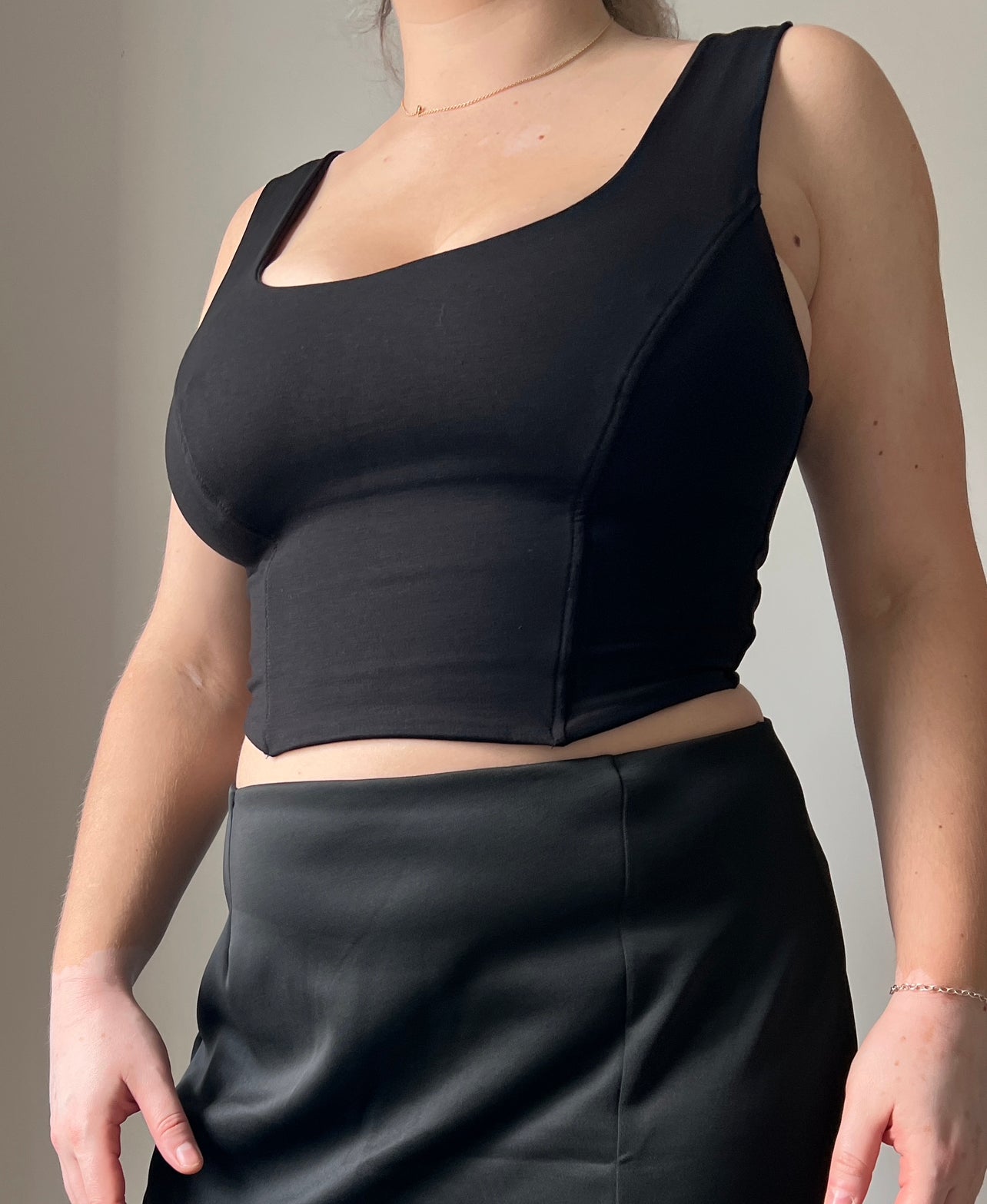 Croxley Bamboo Corset Top
Item is in stock
Hurry! Low inventory
Item is out of stock
Item is unavailable
Shipment starts on {DATE_WILL_BE_SHOWN_HERE}
Shipment starts on {DATE_WILL_BE_SHOWN_HERE}
Luxuriously heavy in its' weight, the 'Croxley' Corset Top feels supportive and structured with its double-layered Bamboo fabric. 'Croxley' features a chunky zip at the back to close, and its wide straps are the perfect shape to cover your bra. Or the fabric is thick and supportive enough to go braless if you'd rather. This modern take on a corset contains no boning, making it so much more comfortable to wear.


---
Croxley Bamboo Corset Top
Information about Croxley Bamboo Corset Top

Sizing & Model Information

Bethan is 5ft8 and is a UK 8. Bethan has a 34B/C bust. She wears a size S in tops, bottoms, and dresses.

Anne is 5ft9 and is a UK 14. Anne has a 34C bust. She wears a size L in tops and dresses and a size XL in bottoms.

Alie is 5ft6 and is a UK 8. Alie has a 32DD bust. She wears a size S in tops, bottoms and dresses.

Stretchy with a heavy weight, sculpting feel created by double layering the fabric. If you are between sizes, we recommend sizing down for a more snug fit or sizing up for a more casual fit.

Click on the 'Sizing Chart' next to the product photo above to view our Size Chart.

Fabric Information

64% Bamboo, 24% Cotton, 12% Elastane.

The fabric is milled in Turkey. It's organic OSC certified.

Bamboo is naturally antibacterial, insulating to keep you warm in winter and cool in summer, hypoallergenic, UV protecting and super soft.

1. Double layered for support and coverage.
2. Chunky zip and hook and eye closure.

Follow the washing instructions on the inside washing label for the best results.

As this garment has a hook and eye and zip we'd recommend using a bra bag to wash. Wash colours separately.

For the most sustainable care we recommend washing as little as possible. Using a handwashing process wherever you can as this doesn't rely on washing machines and dryers that use a lot of power. It's also a gentler process that will allow the garment to last longer. We recommend opting for eco-friendly washing detergents.


Sustainability

Fabric - the Bamboo fabric is produced in a mill in Turkey that is GOTS, OCS and RCS certified. Our production processes work to optimise the fabric consumption by using lay plans when cutting the garment from the fabric. This helps to reduce waste during production.

People - the garment is sewn ethically in London, UK. It's made by expert sewing machinists who are paid above a living wage. AYM is a member of Brighton Living Wage organisation to raise awareness of the importance of paying a living wage.

Packaging – All paper and card packaging, including the boxes, swing tags and box inserts are made using FSC® responsible paper and card. They can be biodegraded or recycled after use. The garment bags are used to protect the garment to ensure it isn't damaged in storage and transit. These bags are made using a D2W biodegradable garment bag.

To learn more about what we are doing to be more visit our 'Sustainability' page.

Shipping + Contact Info

Shipping

Available to ship.

We ship worldwide.

Shipping services are available to all locations. Free Shipping is available when you spend over a certain amount.

Most of our customers are shopping from the US, UK, Canada, Australia, Europe and Asia. We offer a range of delivery services to best suit your needs.

View the full list of Shipping Services
See your size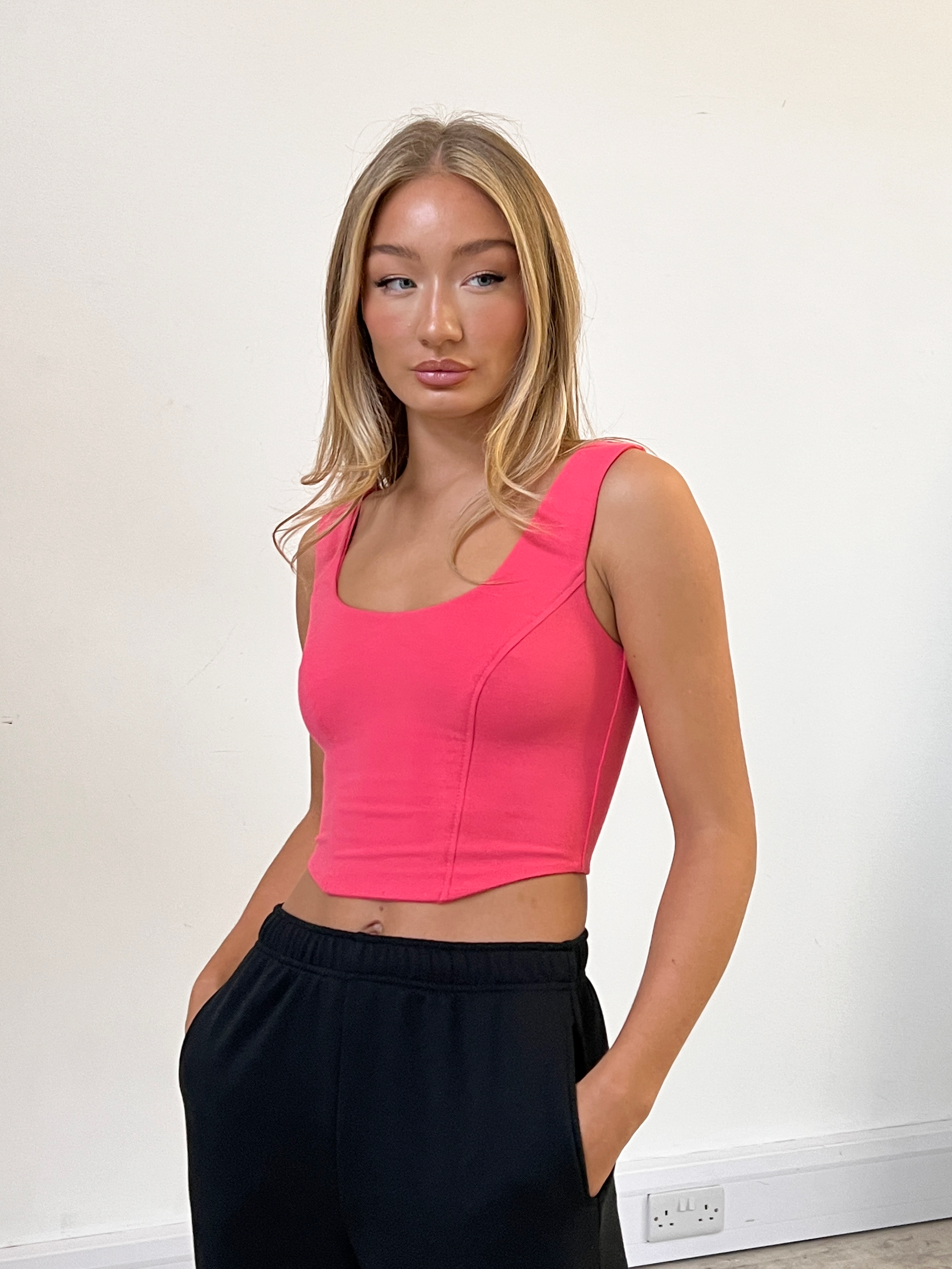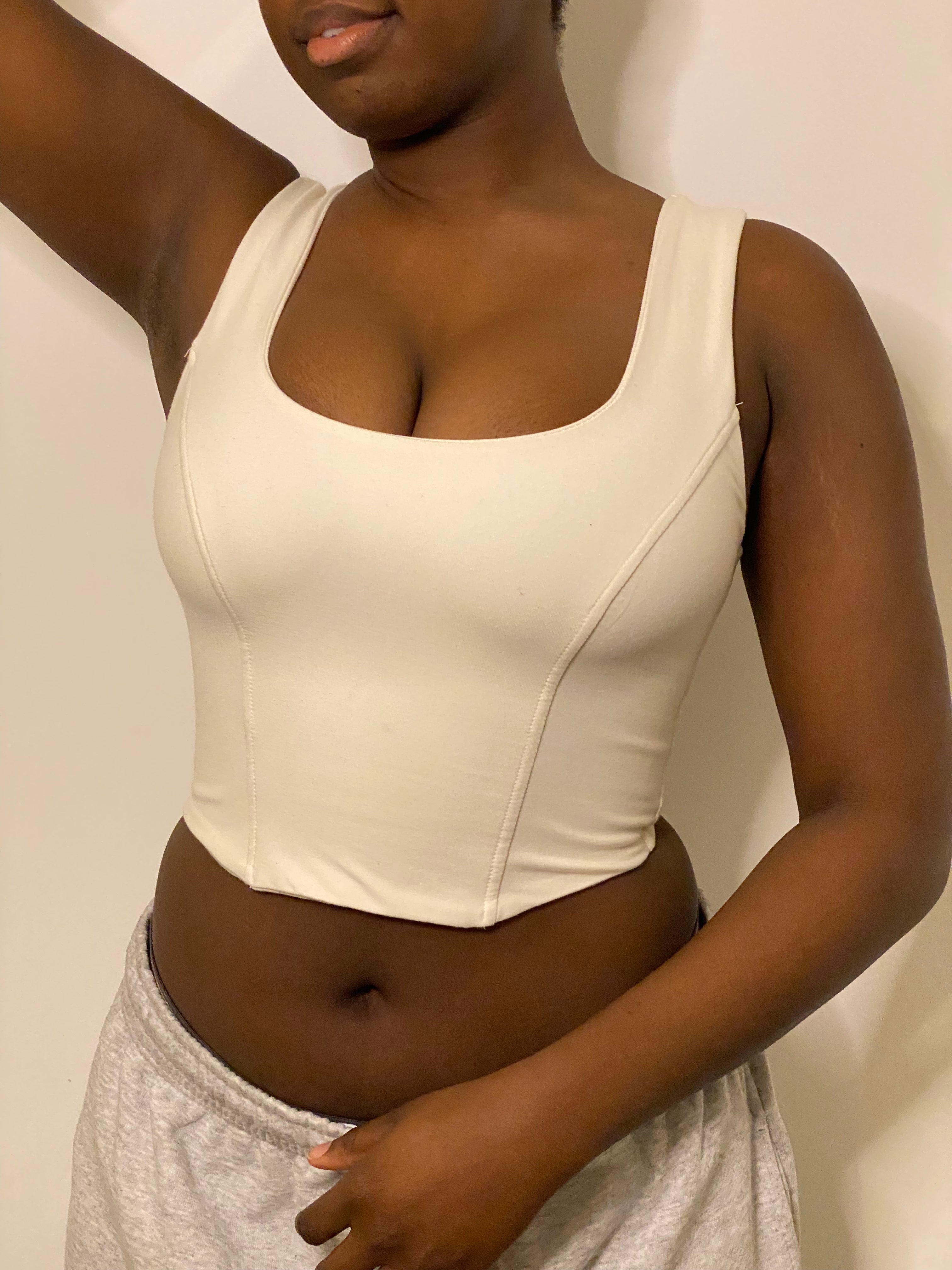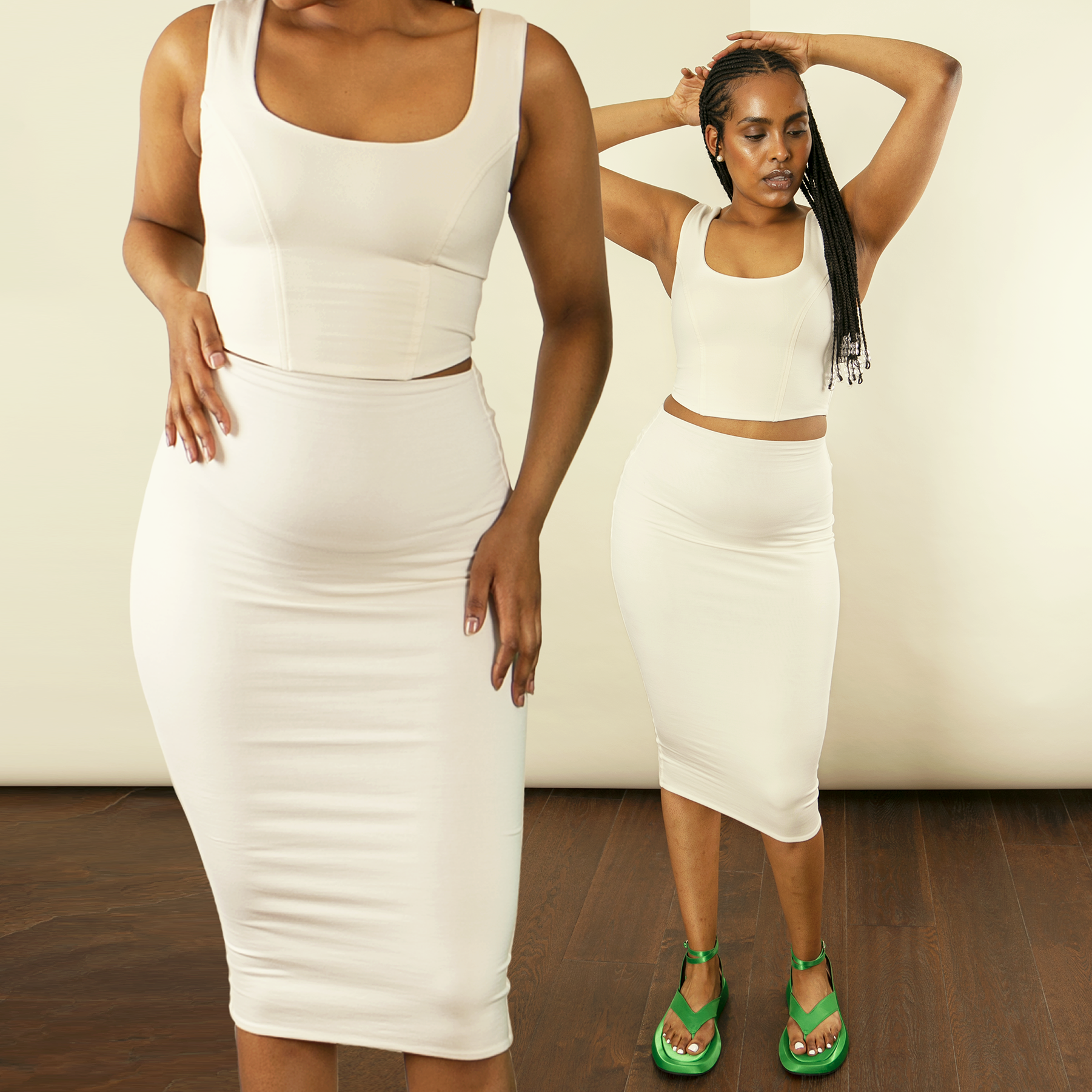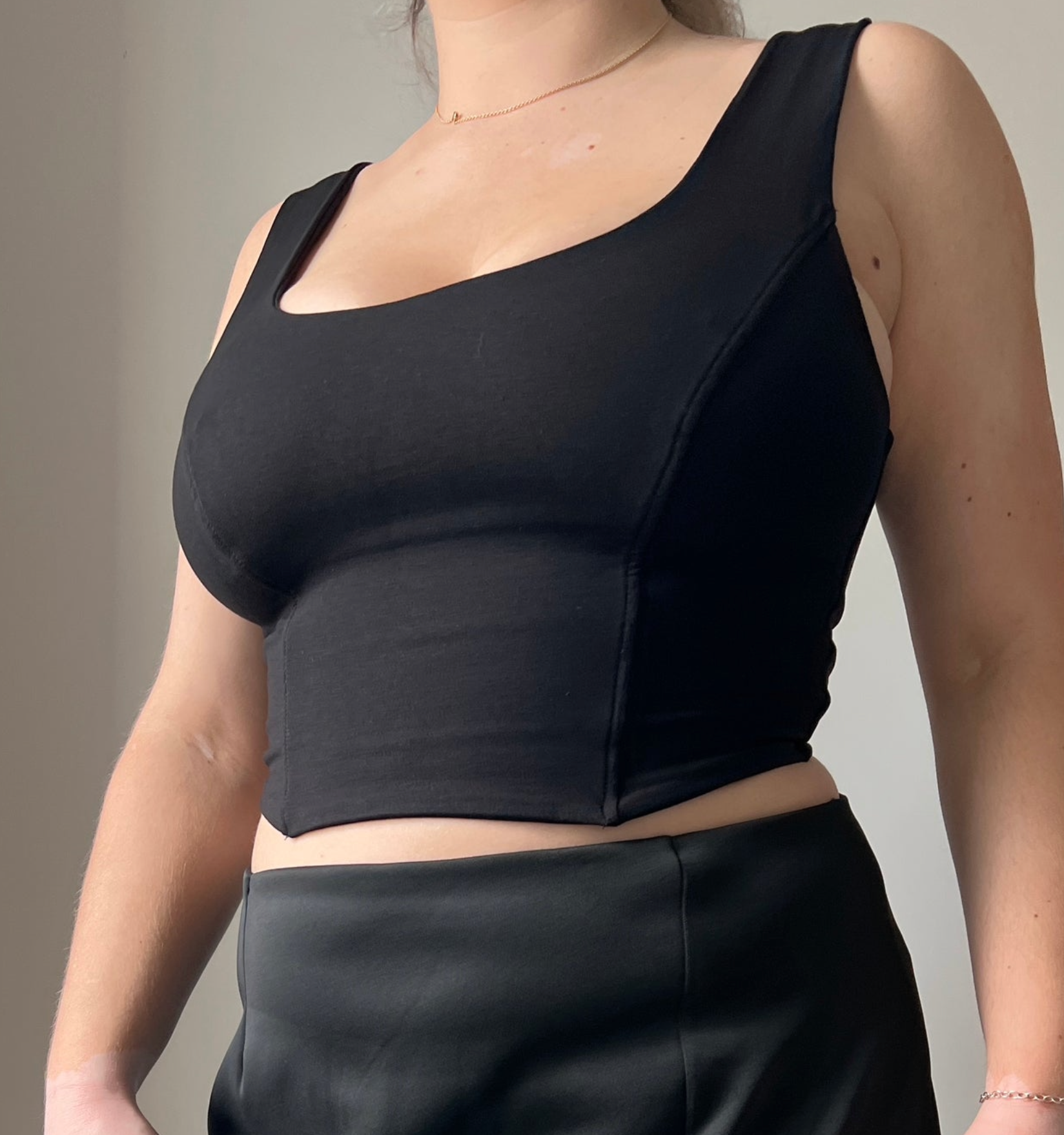 XL
UK 14-16 / US 10-12 / EU 42-44
Styling the Croxley Bamboo Corset Top
Images are taken from AYM Studio's 'tagged' section on Instagram. All credits to the original owners.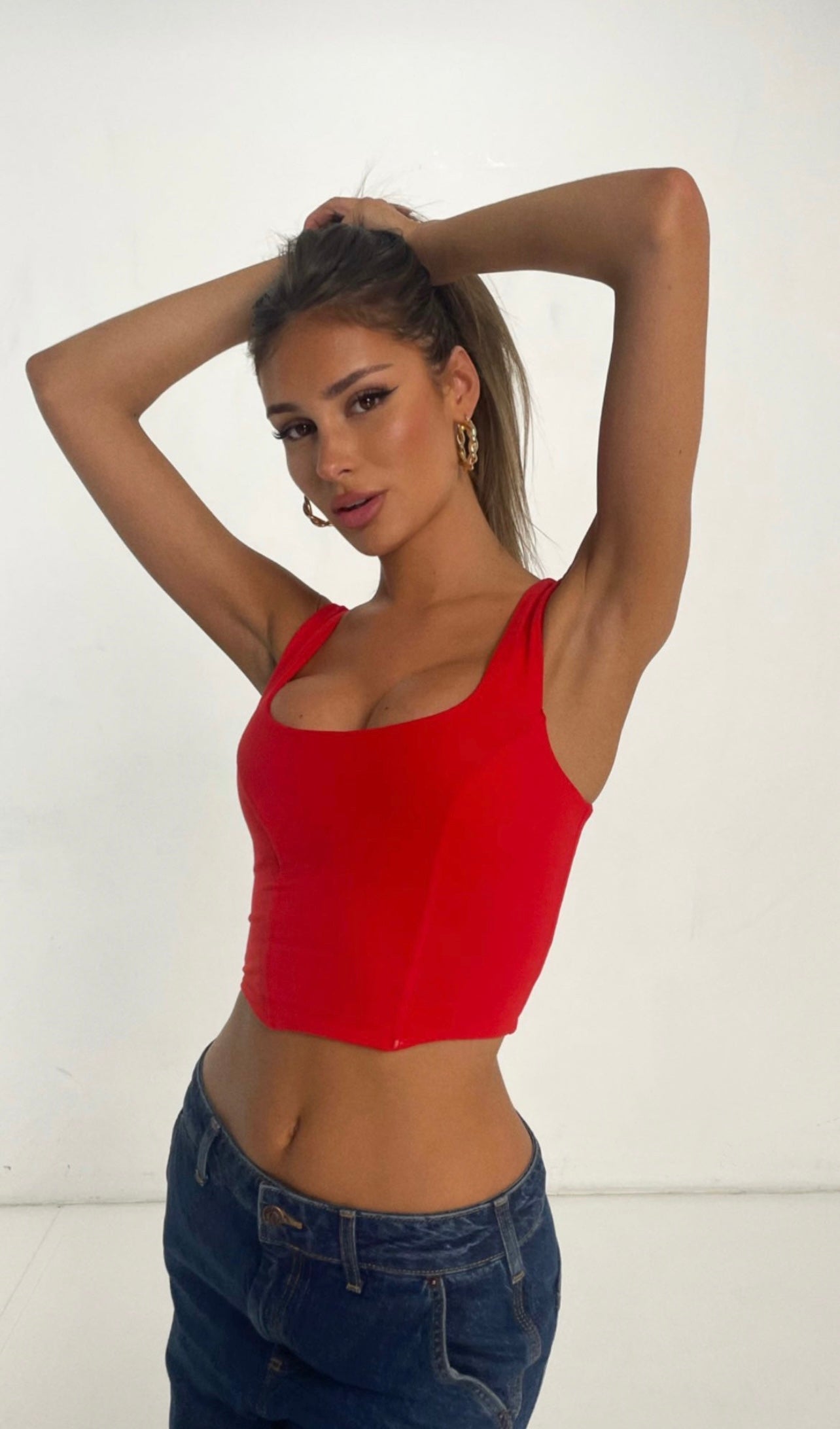 Kind Clothes
We believe that the clothes you wear should be created in an ethical way. Because you deserve to feel your best, knowing that the people who made your clothes were treated with the kindness they deserve.
Reviews
We're rated over 4.5 / 5 stars on independent review sites Reviews.io and TrustPilot.
Delivery & Returns
We ship worldwide; including to the US, UK, Canada, European Countries and Australia. Free Shipping is available when you spend over a certain amount. We offer a range of delivery services to best suit your needs. Returns and exchanges are available on all full price items, including on pre-order items.
Trusted Quality
We are dedicated to creating quality products you'll enjoy wearing time after time. Our clothing is made ethically in the UK by expert sewing machinists who are paid the living wage.
Need help?
Our team of experts will help you. Get in touch: info@aym-studio.com