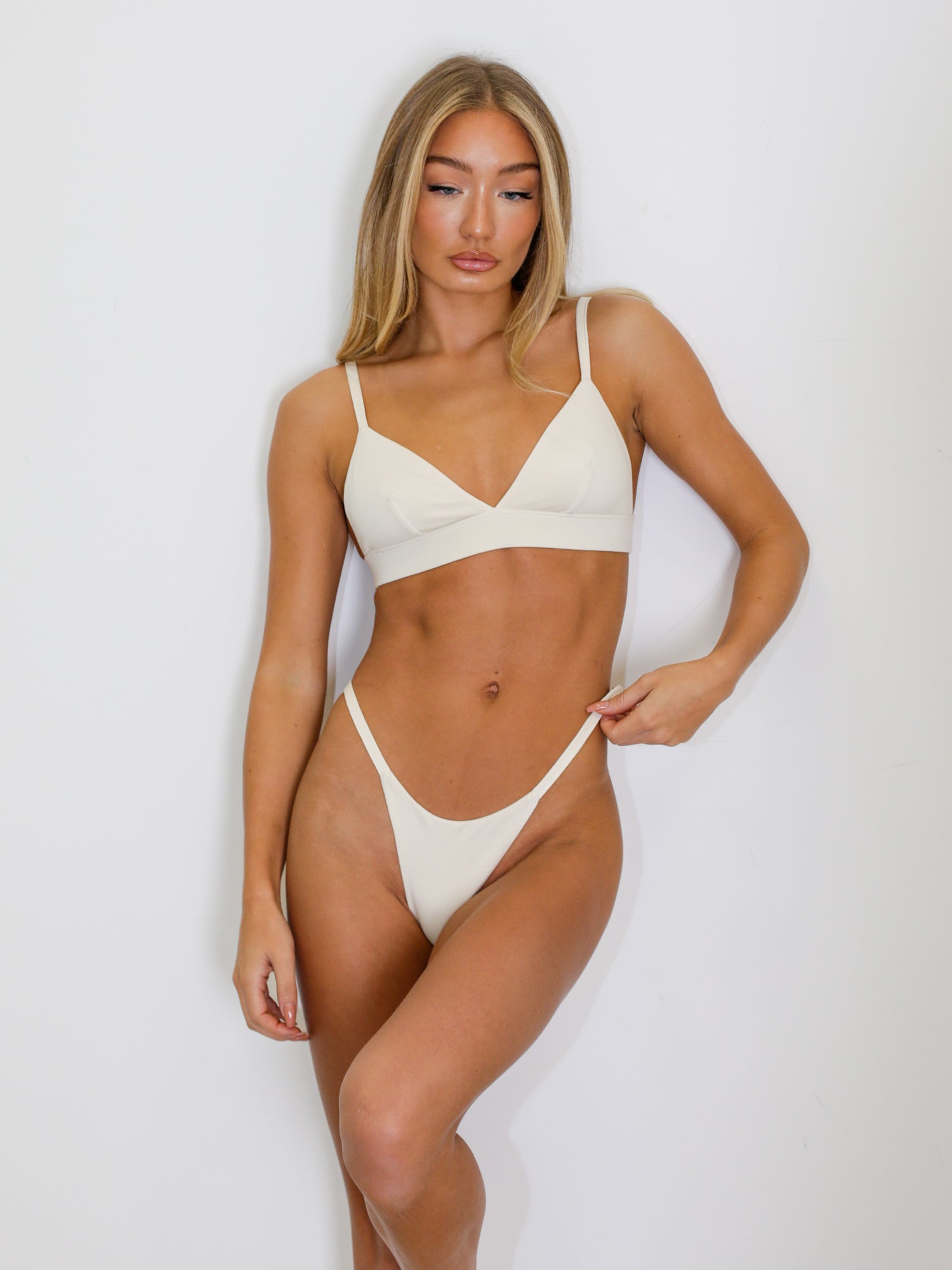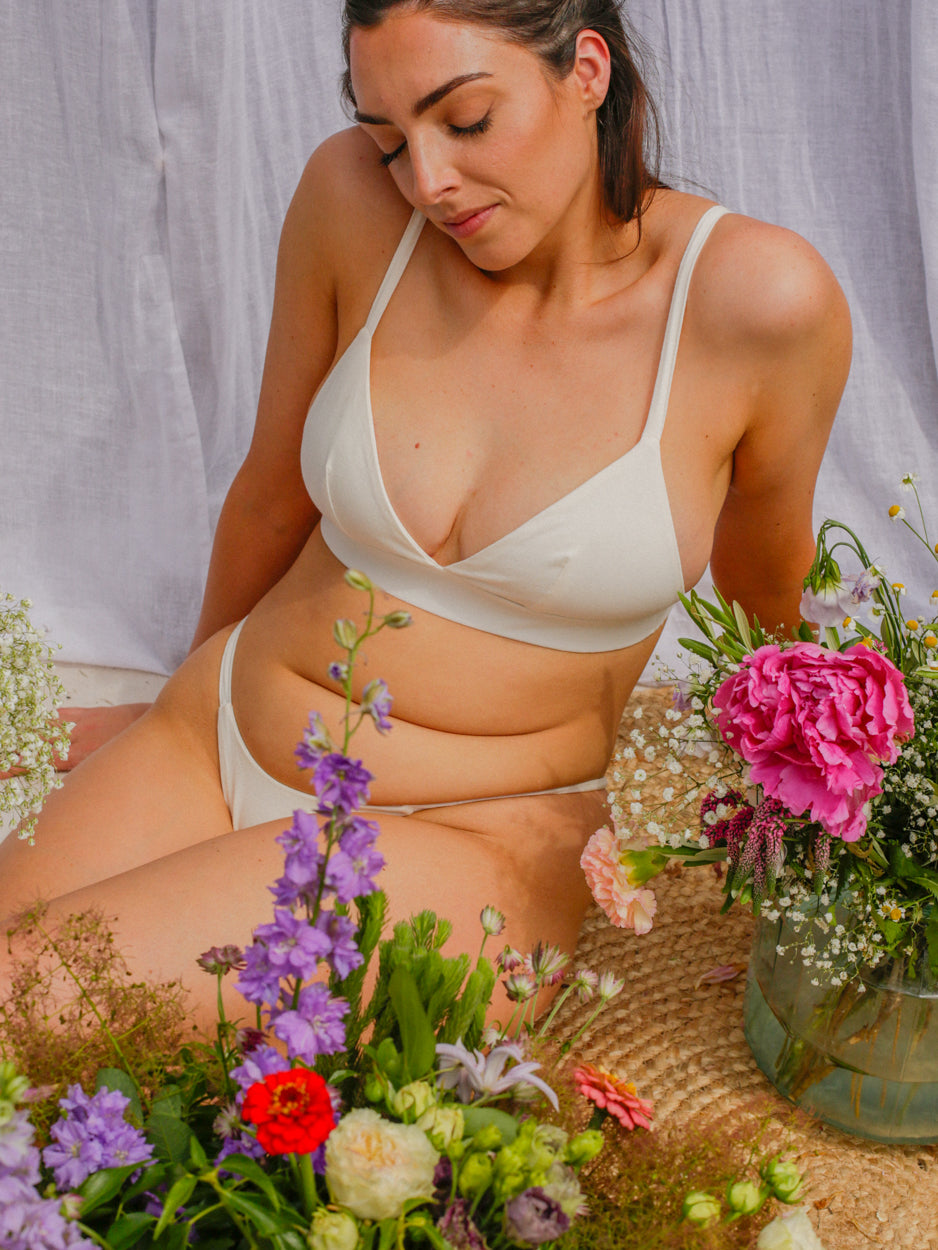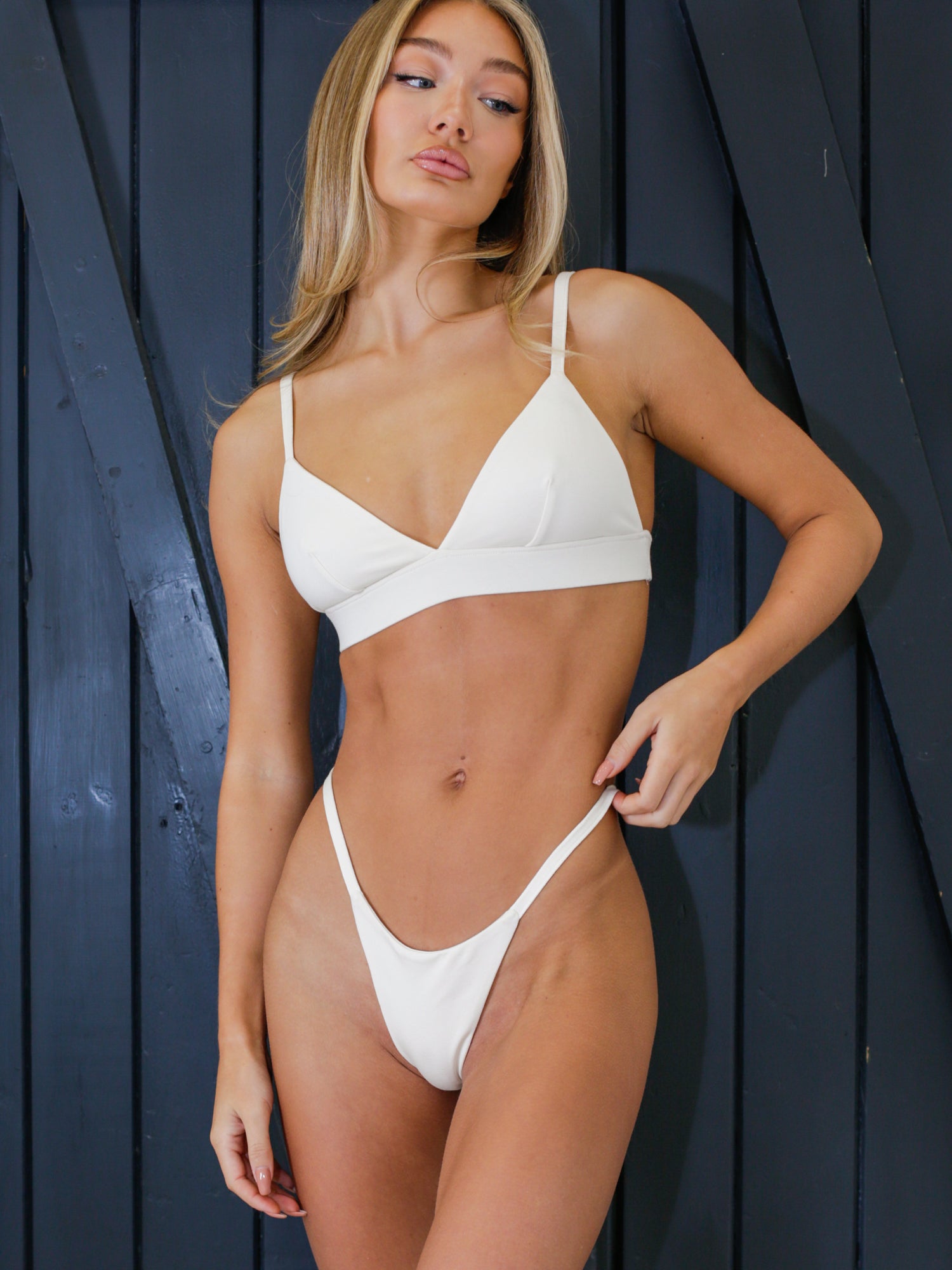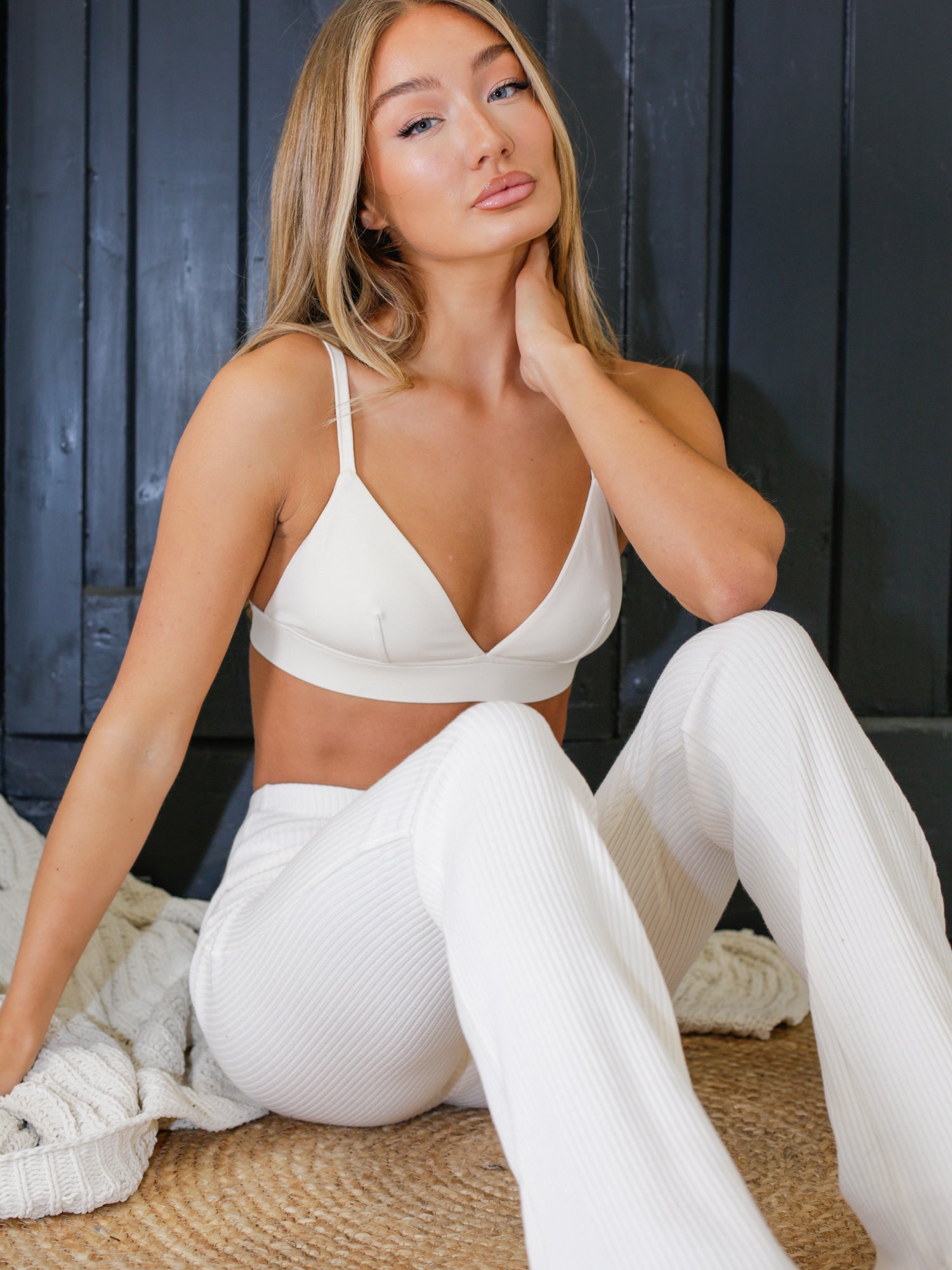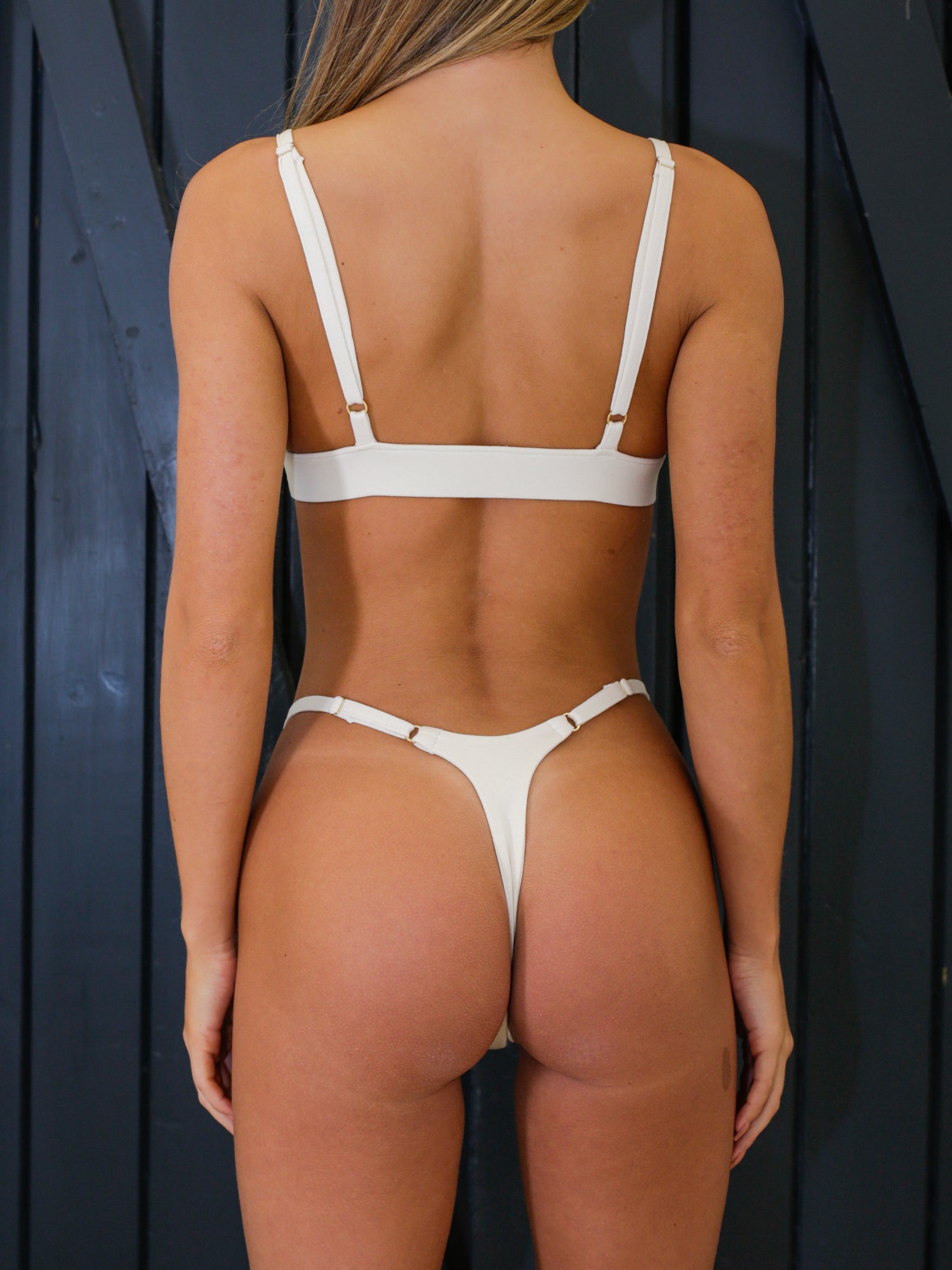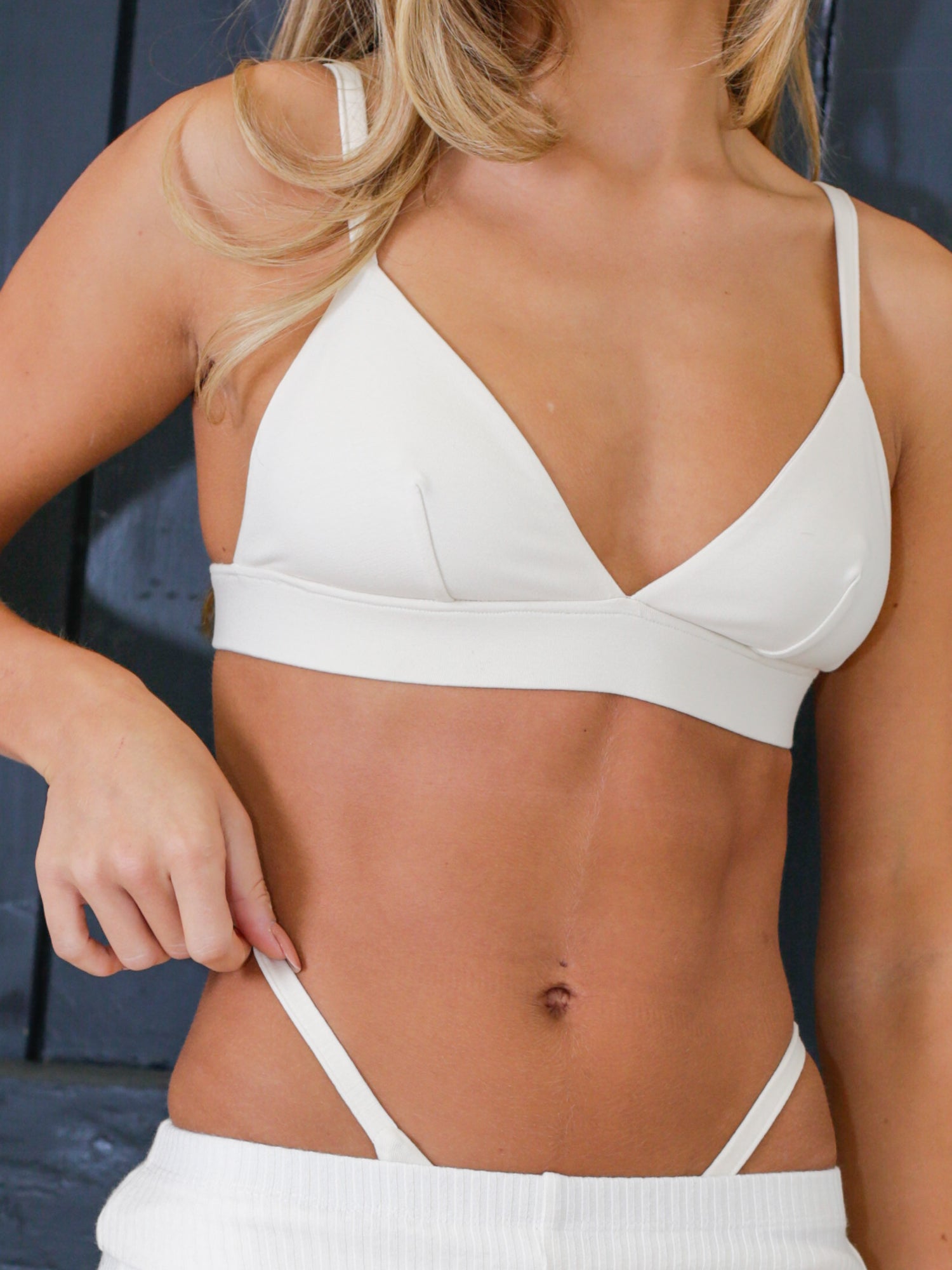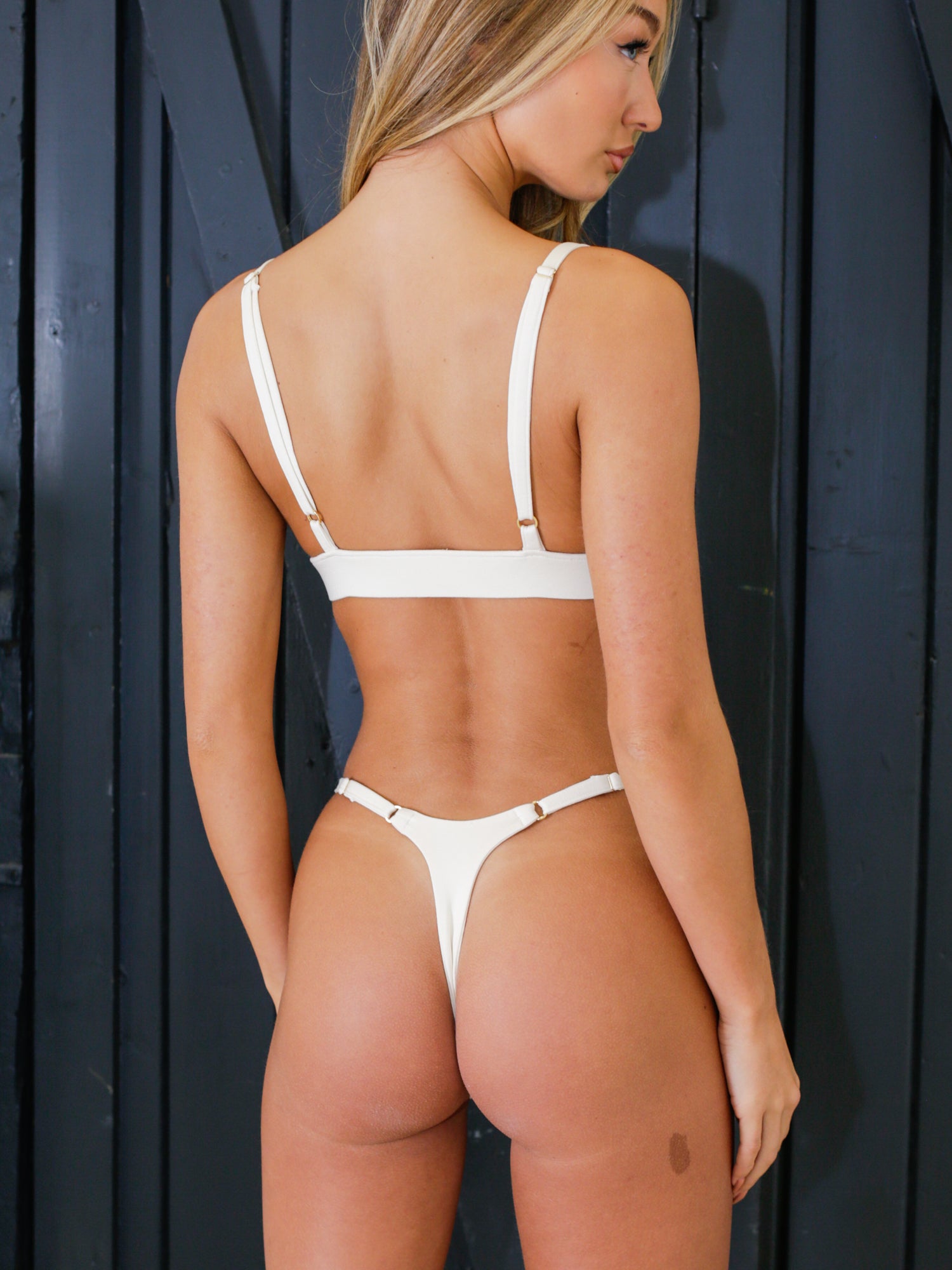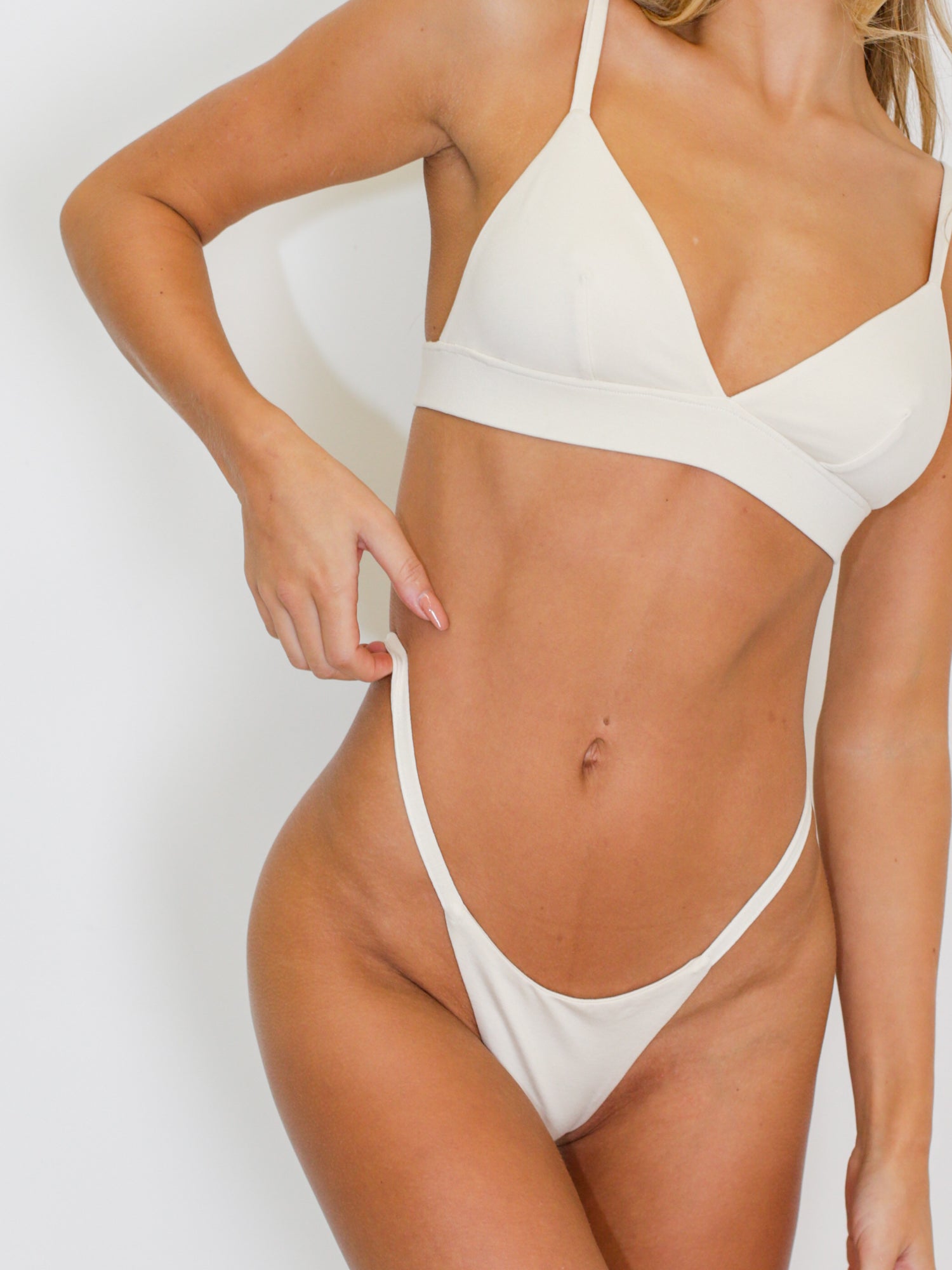 Comfort Organic Bamboo Bra and Thong Set
Item is in stock
Hurry! Low inventory
Item is out of stock
Item is unavailable
Shipment starts on {DATE_WILL_BE_SHOWN_HERE}
Shipment starts on {DATE_WILL_BE_SHOWN_HERE}
Buttery soft and breathable, the 'Comfort Organic Bra Set' is made in an organic bamboo fabric that creates ultimate comfort. Featuring a smooth elastic waistband around the bra with adjustable straps on both the bra and thong so that the fit is perfect for you.
Organic bamboo fabric is double layered in both pieces. It's super soft, breathable, antibacterial, temperature regulating and best of all, it's sustainable.
---
Comfort Organic Bamboo Bra and Thong Set
Information about Comfort Organic Bamboo Bra and Thong Set

Sizing & Model Information

Bethan is 5ft8 and is a UK 8. Bethan has a 34B/C bust. She wears a size S in tops, bottoms, and dresses.

The thong features adjustable sliders to the back so that you can adjust to your shape. The bra has adjustable straps - the band that runs around the under bust is elasticated for flexibility.

Fabric Information

68% Bamboo, 28% Cotton, 4% Elastane.

The fabric is milled in Turkey. It's organic OSC certified.

Bamboo is naturally anti-bacterial, anti-deodorising and temperature regulating.

It is double-layered in this garment to create a supportive, flattering, and smoothing fit.

Sustainability

Fabric - the Bamboo fabric is produced in a mill in Turkey that is GOTS, OCS and RCS certified. Our production processes work to optimise fabric consumption by using lay plans when cutting the garment from the fabric, which helps reduce waste during production.

People - the garment is sewn ethically in London, UK, and made by expert sewing machinists, paid above a living wage. AYM is a member of the Brighton Living Wage Organisation, which raises awareness of the importance of paying a living wage.

Packaging - All paper and card packaging, including boxes, swing tags, and box inserts, are produced using FSC® responsible paper and card. They can be biodegraded or recycled after use. The garment bags are used to protect the garment to ensure it does not get damaged in storage and transit. These bags are made using a D2W biodegradable material.

To learn more about what we are doing to be more sustainable, visit our 'Sustainability' page.
Shipping + Contact Info

Shipping

We ship worldwide.

Shipping services are available to all locations. Free Shipping is available when you spend over a certain amount.

Most of our customers are shopping from the US, UK, Canada, Australia, Europe and Asia. We offer a range of delivery services to best suit your needs.

View the full list of Shipping Services
Delivery & Returns
We ship worldwide; including to the US, UK, Canada, European Countries and Australia. Free Shipping is available when you spend over a certain amount. We offer a range of delivery services to best suit your needs. Returns and exchanges are available on all full price items, including on pre-order items.
Trusted Quality
We are dedicated to creating quality products you'll enjoy wearing time after time. Our clothing is made ethically in the UK by expert sewing machinists who are paid the living wage.
Why Pre-order?
You'll notice that some of our clothes are sold on a pre-order option. This doesn't mean they are sold out. We sell on pre-order so that we can accurately monitor how many items of a style to make. This is a slow fashion approach, as the styles aren't instantly available - but we are able to dramatically irradiate waste by producing only what is actually ordered.
Need help?
Our team of experts will help you. Get in touch: info@aym-studio.com
Kind Clothes
We believe that the clothes you wear should be created in an ethical way. Because you deserve to feel your best, knowing that the people who made your clothes were treated with the kindness they deserve.