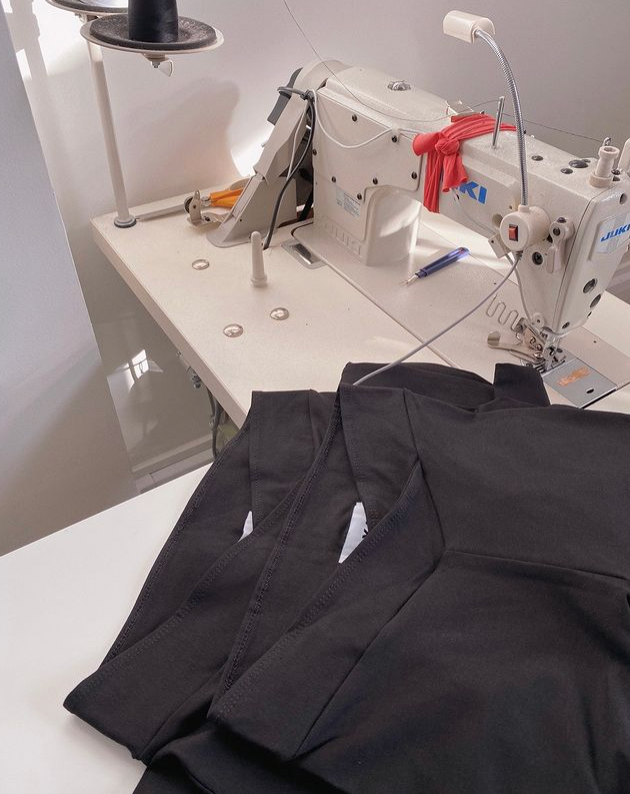 Perfect Fit
SOJO x AYM
At AYM, we believe you deserve to feel incredible in your clothes. Achieving the perfect fit is crucial in making you feel amazing.
That's why we've collaborated with SOJO, the UK's leading clothing alterations and repairs platform. Together we want to create the perfect fit for you. So you can enjoy your AYM clothing more often and for longer.
Our SOJO tailoring service
Finding the perfect fit has never been so simple.
At AYM, we want our customers to feel amazing in our clothes.
That's why we've partnered with the clothing alteration and repair platform SOJO, which shares our vision for a more considered fashion future.
We'll make sure you get the perfect fit so you can love and wear your pieces for longer.
Sojo is for our heroes - the 'conscious change-makers' - who want to leave their mark on the world and enjoy things differently, but are held back by bad fits and broken things. Sojo is the platform for reshaping wardrobes and reshaping the fashion industry by making alterations and repairs the new standard.
For the perfect fit, today, tomorrow, next month or next year. 

We know that every body is different so that is why we are partially covering the cost of our tailoring service as part of our commitment to our you and the planet.
Why wait? You can now use our tailoring service on a wide selection of AYM items you already own or would like to buy. Just click the link below, or opt-in at the point of purchase, when adding your item to cart. [Prices may vary]
1. Order
Book a collection here using your order number and select how you want your item tailored.
2. Match or Pin
Match the desired length or fit to an existing item in your wardrobe or pin it yourself using the 'how to' videos.
3. Book Collection
SOJO will collect and deliver back to you. SOJO's riders collect and return the tailored item back to your door in 3 to 5 days.
Our UK customers can now book our tailoring service.